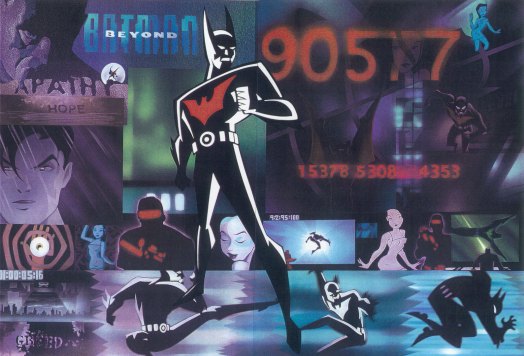 Welcome to the Justice League Beyond Wiki
Edit
This wiki catalogues the characters, locations and events from George Quail's "Justice League Beyond" RPG campaign.
Anyone can contribute to this project. If you'd like to become involved in improving and expanding this wiki check out the Welcome page.
Campaign Summary
Edit
The game is set in the DC Universe in the year 2035 – the same world where superheroes such as Batman, Superman and Wonder Woman have adventured in published comics since the 1930s. In the mid twenty-first century most of that old guard of superheroes have retired due to old age and a change of public attitudes to them following a metahuman-initiated Third World War. However, a new generation of heroes has appeared in the last year or two, and recently they banded together as their predecessors did to pool their resources and fight for a better tomorrow together as the Justice League.
Latest activity
Edit
Ad blocker interference detected!
Wikia is a free-to-use site that makes money from advertising. We have a modified experience for viewers using ad blockers

Wikia is not accessible if you've made further modifications. Remove the custom ad blocker rule(s) and the page will load as expected.